About Us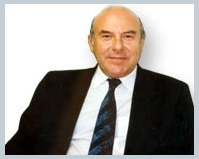 Director - Mr M Stain
H. Stain Ltd is a traditional family owned jewellers, established in 1914. Located in Victoria at the corner of the Victoria Street and Buckingham Palace Road. It is incredibly easy to find being just round the corner from Victoria Station.

One visit to this wonderful shop will leave you wanting more, there is something for everyone. Specialising not only in modern 18ct gold jewellery, antique and second-hand (estate jewellery to our American cousins), they have unique one-off pieces from all periods. Fabulous Diamond pieces can be bought or made to customer requirements. There is also a large selection of second-hand luxury timepieces like Rolex, Patek Philippe and Cartier, and beaurtiful pocket watches.

H. Stain Ltd provides customers with the highest level of quality and service. The friendly and knowledgeable staff, with many years of experience, are happy to give advice on all aspects of jewellery, watches and silverware.

H.Stain are dealers in diamonds, precious stones, gold coins, modern or antique jewellery and watches. As well as being experts in all types of jewellery, watch and clock repairs and restoration of period pieces, they also buy or part-exchange jewellery and watches.

There is an FGA qualified gemmologist and diamond grader on the premises, who is also an experienced NAG Registered Valuer, and can provide valuations for insurance and probate purposes. One could go on endlessly about the versatility of this fabulous jewellers, but the best way to get the full experience of H.Stain Ltd is to visit the shop.